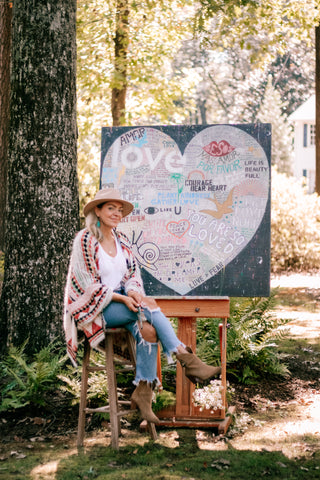 Our Story
Hello and welcome! My name is Rebecca Puig and I'm the artist behind Sugarboo & Co. In case you were wondering, "Sugarboo"came from a couple of nicknames I have for my children, Jake and Sophie. They are the main inspiration for Sugarboo because I always want to create products that remind us of the ones we love.
The Sugarboo & Co. Manifesto
Our manifesto guides everything we do, from the products we create to every interaction with our customers. Our beliefs are the heart of our business... and above all, we believe in putting good things into the world.